It tooks literally hundreds of hours of coding, but we have completed our next big feature deployment within our own proprietary CRM software and lead management reporting and analytics software, action-office.

Action-office is the only online SAAS available that can be considered a fully featured, integrated business management software that combines and integrates features in an all in one package.

Some of the features include lead management, customizable fields, multiple user capability, lead source tracking, activity tracking, communication tracking, comment tracking, open activity reminders, adwords campaign integration, real time reporting, revenue tracking, lead tracking all the way through the sale, real time return on investment reporting, customizable reports, custom categories, and finally real time analytics.

That sounds like a lot, but its all combined into one easy to use interface at myactionoffice.com.

These new features now allow our software to be used at the enterprise level, especially with the release of multiple user functionality. So if you are looking for a new CRM or business management software, give us a call and we can give you a personal demo of the software.

You will be able to see how you can use our software to keep track of your customers and leads, get real time analytics on your website, track your clients and leads all the way through the sale, and basically run your entire business better using this software.

We are of course hard at work on the next release, and will let everyone know as we keep making action-office better and better!
Check Us Out: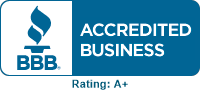 We are BBB accredited and "A+" rated!
Check our BBB Rating by clicking above!