Thats right, just when you though action office had all the features you would ever need to promote business and generate leads online, we did it again.
We have now completed a seamless integration of adwords statistics and the ability to pause or activate your account directly from within action office.
In addition, our call tracking now seamlessly records call in leads without any input from you the client! It all works automatically.
Further in order to more accurately report your real time ROI, action office now pulls in total adwords click cost directly to the reports tab as well. Phew, sounds like a lot, but we stuck to our mantra of "simpler is better".
It's really easy to see what the stats mean, and to see your ads and keywords, and to pause or activate your campaign with one button operation.
All in all, these features will help our clients accounts, give them more clarity into their campaign and performance, and also, puts OnlyOnlineMarketing.com on a whole level of real time online marketing, that the competition can't touch!
Check Us Out: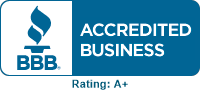 We are BBB accredited and "A+" rated!
Check our BBB Rating by clicking above!